Though I studied design in college, it took a few years before I felt confident enough to call myself a designer. Understanding the different elements of design and how to incorporate those elements to create a user-friendly and polished interface takes time, trial and error, and a lot of feedback to master.
In those early days, finding design inspiration was integral to my process. It helped me think more outside the box and opened up my mind to possibilities I might've missed if I only relied on what I'd done before. Whenever someone asks me how to get good at design, my first piece of advice will always be to emulate what you like, understand why you like it, and determine how you might make it better based on your own vision.
So where can you find designs worth emulating? Here are 3 places I still look to for inspiration:
Dribbble is a platform where designers get inspiration, feedback, and community. It's like Pinterest, but focused solely on design. As you can imagine, it's still one of my absolute favorite places to get inspiration and typically the first place I go to when I hit a creative block.
What's great about Dribbble, specifically as it relates to app design, is how you can search through the content. Let's say you're designing the sign up screen for a mobile app. You can hop onto Dribbble and search variations of "mobile app", "mobile app signup screen", or "sign up" to get inspiration on what you can do with your signup screen.
A lot of great designers share their work on Dribbble and it's inspiring to see the innovation and creativity that oozes from this platform.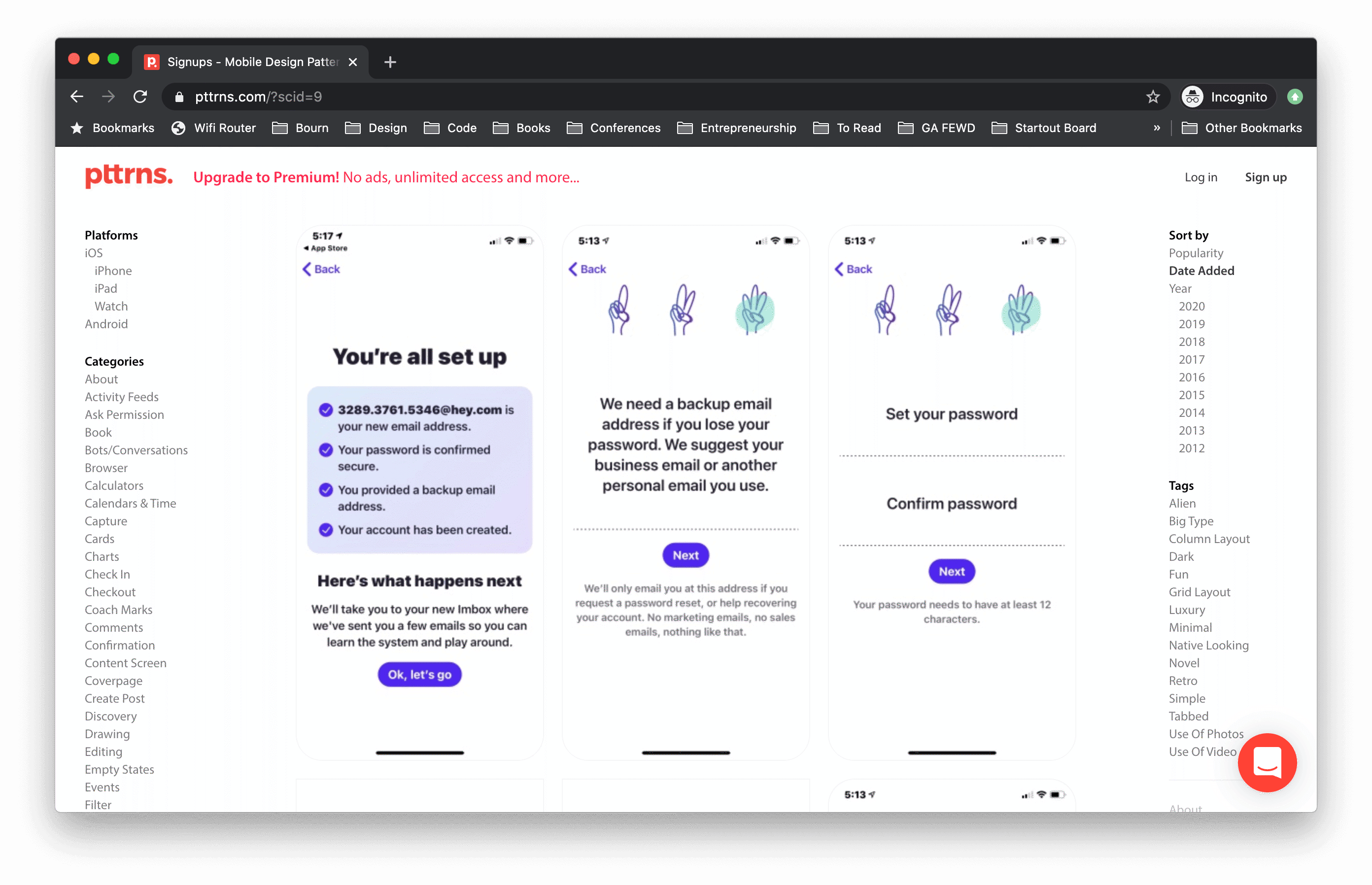 Pttrns is a collection of design patterns, resources and inspiration. A design pattern is a general, re-usable solution to a common problem within the context of design.
What's great about Pttrns is that design patterns are already organized for you, so it's easy to navigate to exactly what you're looking for. Plus, they are taken directly from real apps whereas Dribbble showcases both real (existing) and fake (aspirational) designs.
The only drawback is you'd have to know exactly what you're looking for. Nevertheless, you can always just click into each category to better understand the names of each pattern-which will be helpful for searching for inspiration in other places.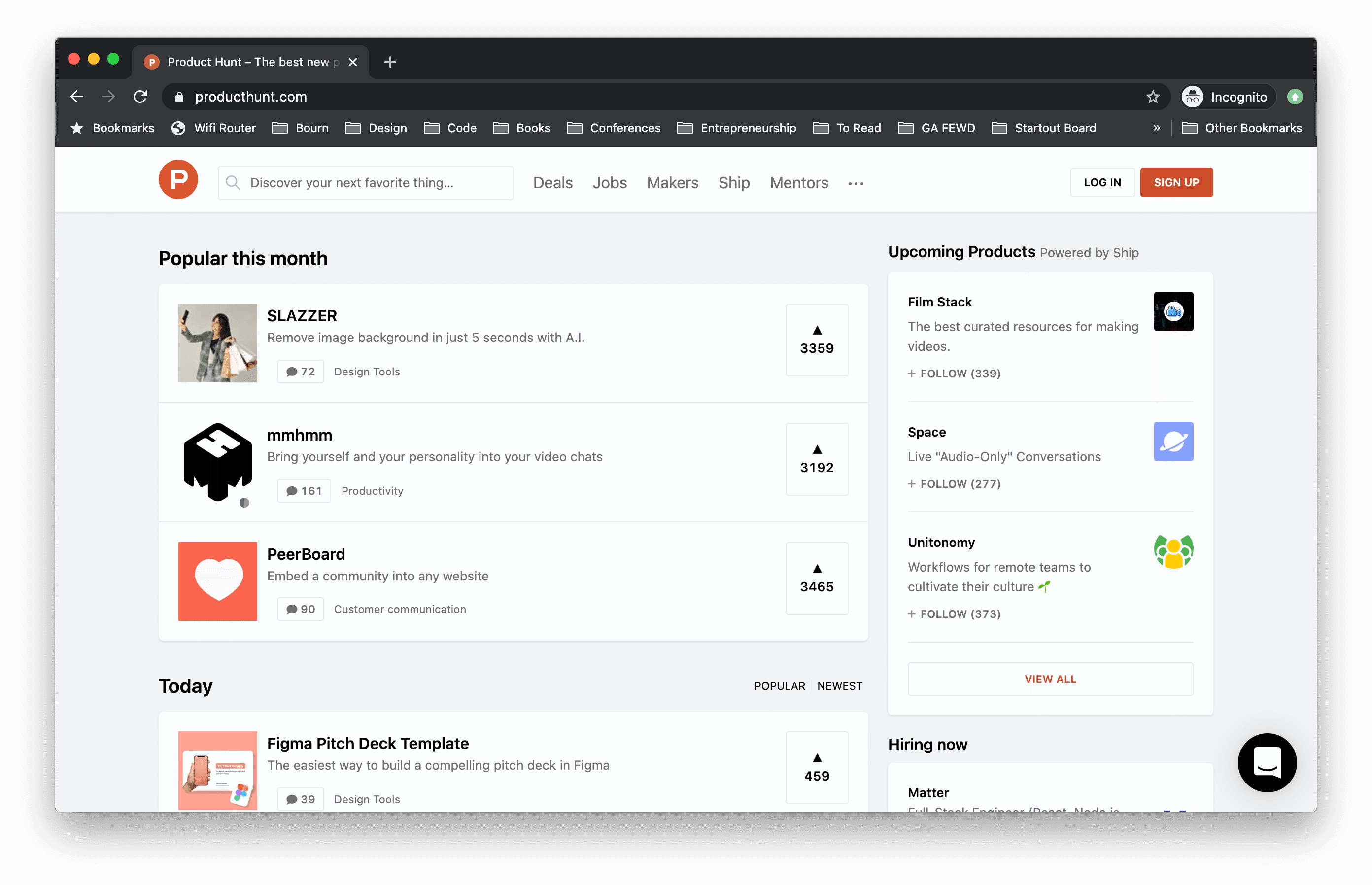 Product Hunt is a platform where you can discover the latest mobile apps, websites, and technology products that everyone's talking about.
This one might seem like a weird place to find inspiration, but a great way to use Product Hunt is to see what other apps in your space are doing with their design because you can search directly for products based on the industry or offering.
It's also a great place to research your competition. As such, the one thing to be mindful of here is ensuring that you're not directly ripping off a competitors design.
These are just 3 of my favorite places to find inspiration.
Over the years I've come across a ton of different resources for design inspiration. Some have come and gone, and few focus primarily on app design so I always seem to end up in one of these 3 places.