Adalo is a no-code platform for building powerful web and mobile apps that can include payments, notifications, and more. Publish to the App Store, Google Play, and the web!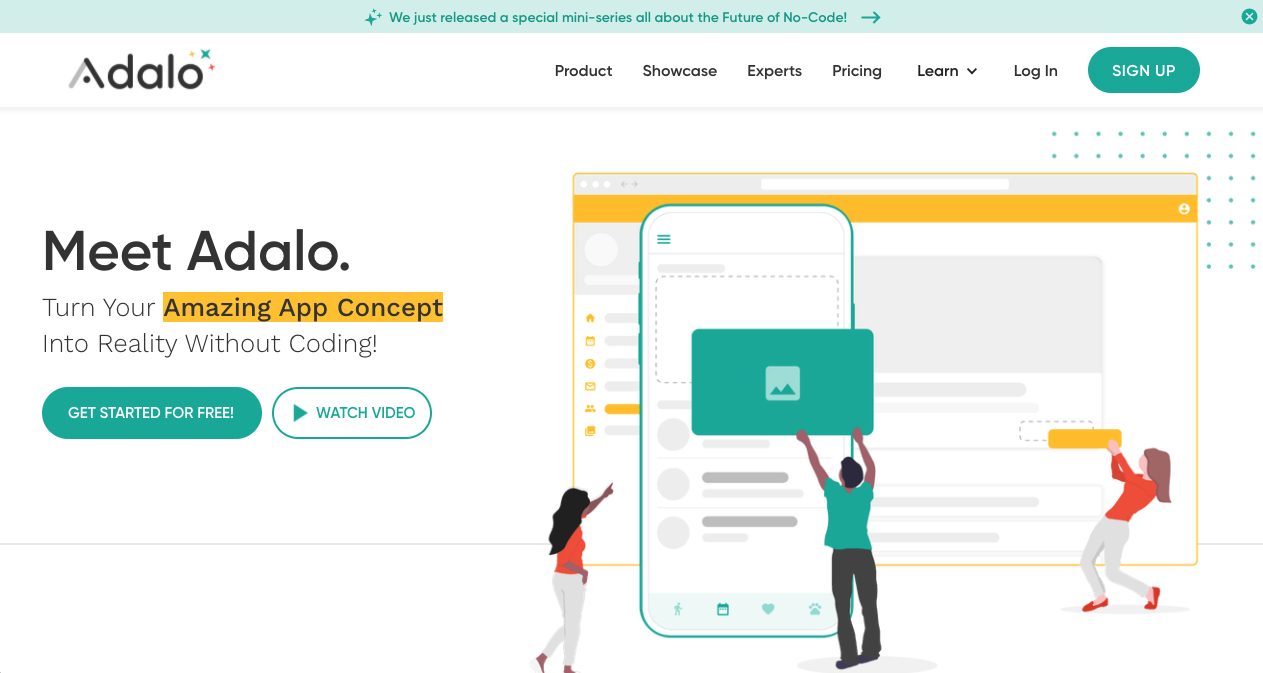 Pros
Supports building both web and mobile apps.
The base design of elements is sleek and modern.
The interface is intuitive and easy to use.
Cons
Limited design options. For example, you can't change the font.
You can't create a responsive (mobile-friendly) web app that fits all devices.
Standout features supported:
Adalo supports the typical features you'd expect a platform to have such as text, buttons, forms, images, navigation and shapes. The ones that really stand out are:
Content feeds via Lists
Integrates with Google Maps
Accepts payments via Stripe
Data visualizations via Charts
Cost
Free - $200 per month
Get a weekly digest of the latest resources in your inbox.