InVision Cloud is a prototyping, collaboration & workflow platform for designers. It allows businesses of all sizes to transform static designs into clickable prototypes without code, and share them with others for collaboration, testing, and experimentation.
Note: InVision has a suite of products that includes Cloud, Studio, DSM and Enterprise. The following details are for InVision Cloud.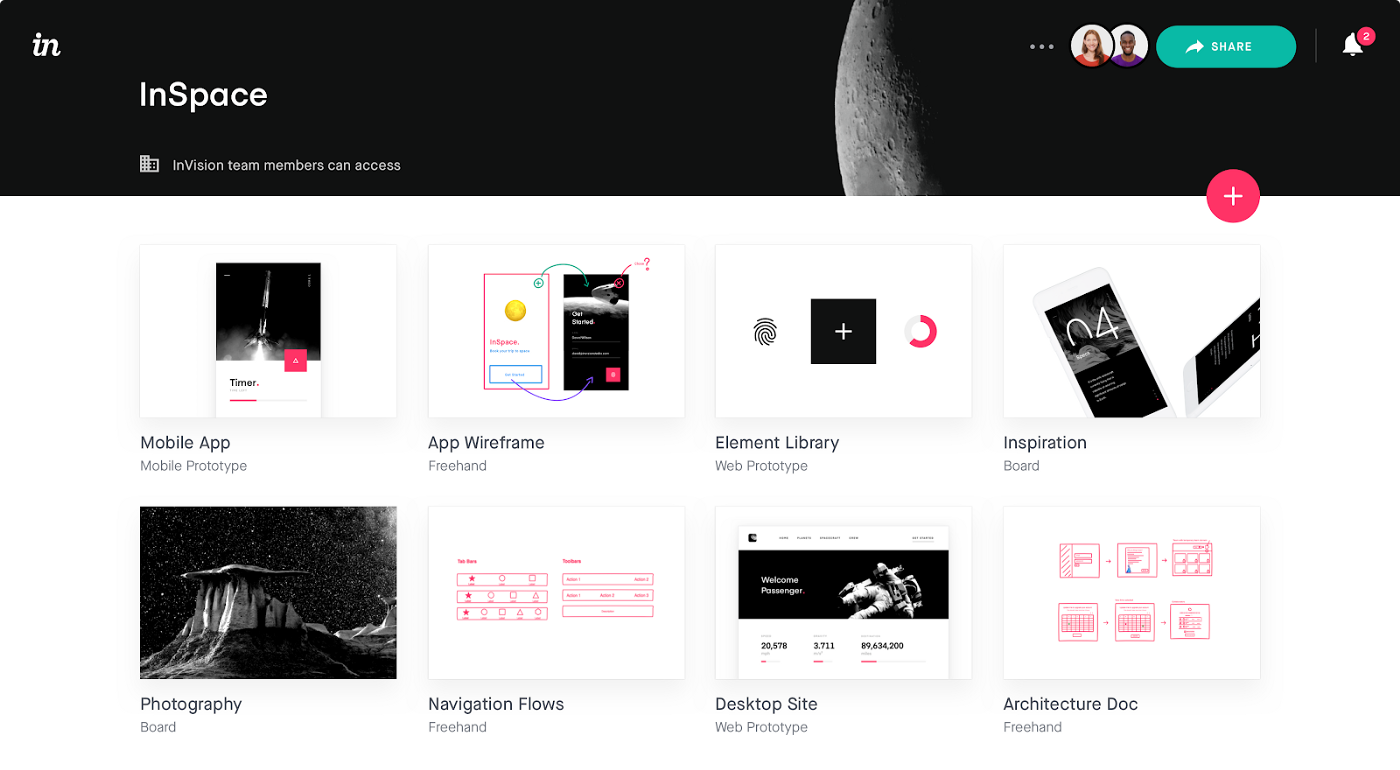 Pros
Easily transform static designs into clickable prototypes
Supports both web and mobile prototypes
Ability to share your prototype with others
Supports syncing with design tools such as Sketch & Photoshop
Allows for commenting directly on prototypes to gather feedback
Cons
Designs have to be created in a separate tool
Syncing is only supported for a few designs tools
Navigating through several designs can be difficult
Cost
Free - $89+ per month
Get a weekly digest of the latest resources in your inbox.